Jeanne Gabin's extraordinary fate
Yes, you read me well: Jeanne Gabin's extraordinary fate, not Jean's… Born in Landerneau, Jeanne was Jean Gabin' second wife. For those who don't know, Gabin is considered a key figure in French cinema, he starred in several classic movies including Pépé le Moko, la Grande Illusion, Lady Killer, Port of Shadows, The Human Best, etc.
This is a Jeanne Gabin's fictional biography. Jeanne being much less popular than Jean, I had to refill several memory holes on her life timeline with the cement of my imagination.
Jeanne Mauchain was born in Landerneau in 1900. Her father Edouard was then 40 years old and her mother Marguerite, 21 years old. Little Jeanne is a single child and grows in the midst of immense linen cloths, which her parents are trading for a living.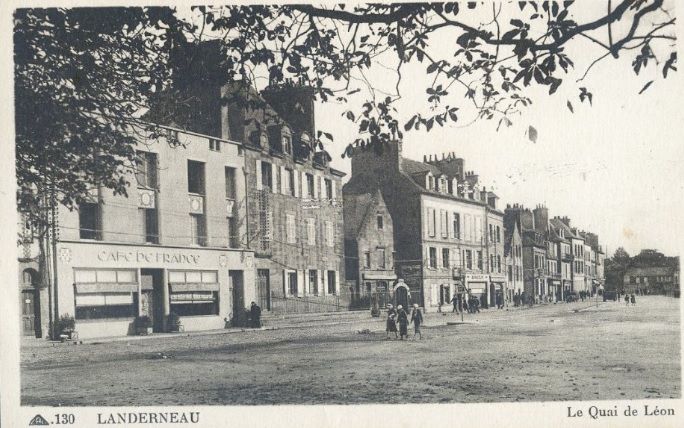 Source: DelCampe.net
At that time, life is austere and laborious. The linen (called "blue gold") fabric market is drying up. The affairs perish, revealing Jeanne's father's ominous character. Jeanne leaves school (today the primary school Jean Macé) at the age of 13 to work as a seamstress with her mother. In 1914, the World War I breaks out. The small family business is requisitioned by the State for the war effort and is transformed into a storehouse for the soldiers' clothing. Jeanne's daily life is sad and monotonous. No sister to confide in. No friend with whom to laugh or dance. Time is passing by very slowly… In November 1918, her father dies of the Spanish flu, leaving his wife and child in great despair.
The war is over. At 19, Jeanne takes the train to Paris. Her mother does not really try to hold her back, there is no job for her in Landerneau. The parish priest warns her against the "bad life" in Paris and gives her the address of the Mission Bretonne (THE Breton community outside of Brittany, still existing today) to become a servant in a bourgeois family. Suzanne and Marguerite, two other girls of the same age, are leaving with her from the Landerneau train station.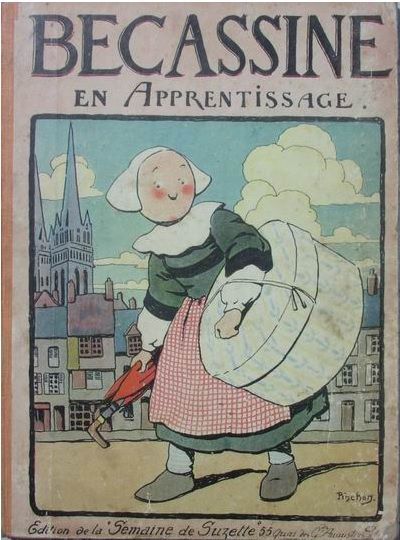 Source: Bedetheque.com
Bécassine is a comic strip and the name of its heroine, appearing for the first time in the first issue of La Semaine de Suzette in 1905. She is considered the first female protagonist in the history of comics. The character Bécassine is a young Breton housemaid. She is said to come from Finistère. She is the typical provincial girl as seen by the more refined city people of Paris. "Bécassine" is a nickname used as a way of saying "fool" in French. Of course, Bretons are no fooler than Parisians and often patronize them in return using the nickname "parigots". You will often hear this expression << Parisien, tête de chien. Parigot, tête de veau. >> (Parisian, head of dog. Parigot, head of calf), especially during holidays when they are "invading" our beautiful beaches with their very "so cliché" black boots and yellow waxed jackets. (Me, Bretonne ? Nooooo. LOL)
As soon as she begins working for a bourgeois couple living in the 16th arrondissement of Paris, Jeanne already knows that she won't stand being a maid for long. Once again, she feels trapped in a life that does not belong to her. She spent her rare days off with Suzanne and Marguerite. They go out to the cabarets, listen to jazz music and learn how to dance Charleston. Jeanne loves these festive atmospheres and day-dreams about becoming a cabaret artist one day, which Suzanne and Marguerite strongly disapprove. Quickly, Jeanne makes new friends. There are so many people from different backgrounds to meet in the Paris of the Roaring Twenties. Her Breton accent still betrays her but she speaks better French and even understands a few words of English.
In 1921, she quits her job on a whim. She can no longer bear Madame's ill-treatment and Monsieur's displaced gestures. One of her "bad life" relationships found her a position as a dancer in a small cabaret in the Montparnasse district. Strangely, nudity does not bother her. She likes attracting men's attention. This is the first time she feels interesting and desirable. In Landerneau, her mother is utterly unhappy since she has learned the news from Marguerite and Suzanne's parents. What a disgrace! On the other hand, Jeanne is emancipating and has never been so jolly.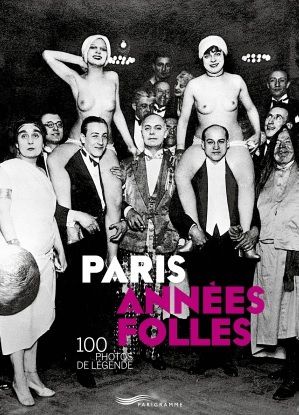 Source: Brother Swing
The young lady quickly learns the basics of cabaret entertainment and gradually climbs the ladder. She becomes financially self-sufficient, socializes and builds relationships within the nightlife industry. In 1923, she is hired by the Casino de Paris, which has just reopened after a major fire. The place is so beautiful and attracts "le tout-Paris"! Mistinguett and Maurice Chevalier, "the haunting dancers" are holding the top of the bill. The two Jeannes (Mistinguett's true name is also Jeanne) becomes friends. Mistinguett is 48 years old. She is almost her mother's age and yet they have nothing in common. Jeanne laps up everything the charismatic lead dancer and business woman says. Mistinguett advises Jeanne to find herself a stage name: it will be Doriane Mauchain, alias Dodo!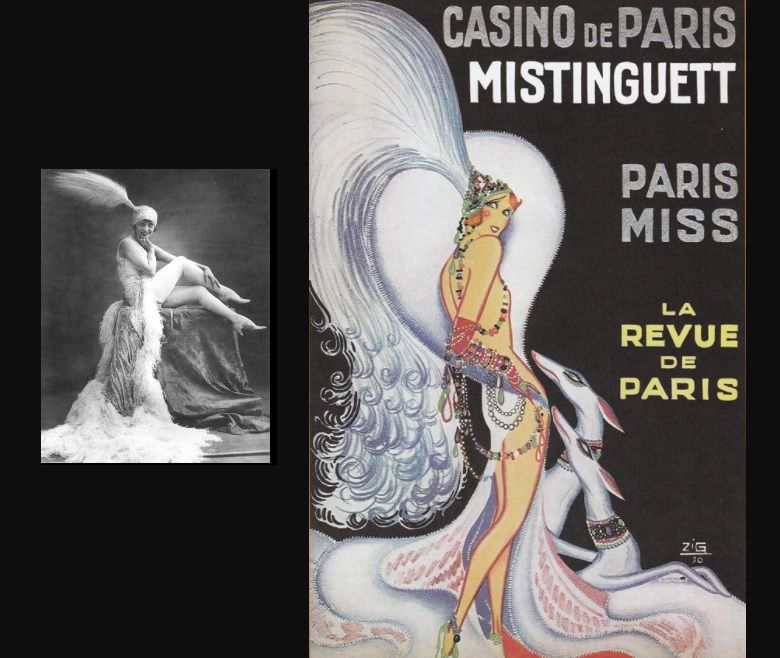 Sources: Arrête de courir Madame & Du temps des cerises aux feuilles mortes
In 1925, Mistinguett leaves the Casino de Paris (and Maurice Chevalier) for the Moulin Rouge and Chevalier becomes a solo artist. Mistinguett and Doriane remain good friends and see each other at least once a week. The following year, Jean Gabin brings up Mistinguett on stage with La Goulue, while he imitates Maurice Chevalier (... Minstinguett's former lover). So Mistinguett and Gabin are getting on very well. In 1928, the famous lead dancer asks Jean Gabin to join her troop at the Moulin Rouge. The following year, Jean has an amourette with Jacqueline Francell, his partner in the operetta Flossie, and divorces his wife Gaby.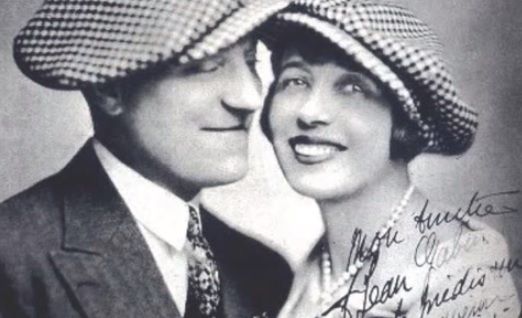 Jean Gabin and Mistinguett. Source: YouTube
Meanwhile, Doriane is living the time of her life. She regularly hears her friend Mistinguett talking about Jean Gabin, but she is more focused on her career than others' love affairs. She is elbowing her way to become a liner, swing, then soloist and eventually a leader at the Casino de Paris! She writes to her mother episodically, but the poor woman can't accept her daughter's new life and the letters she sends back are laconic and biting. She feels ashamed by Jeanne's tarnished reputation in Landerneau. When Jeanne returns to Brittany, that is to say almost never, she always has a frostly welcome.
In 1931, the Colonial Exposition inspires the show « Paris qui remue » at the Casino de Paris, in which Joséphine Baker has been triumphing for over a year. In 1932, the "Black Venus" is starring in the show «La Joie de Paris ». The artist is far from reaching consensus amongst the lead dancers…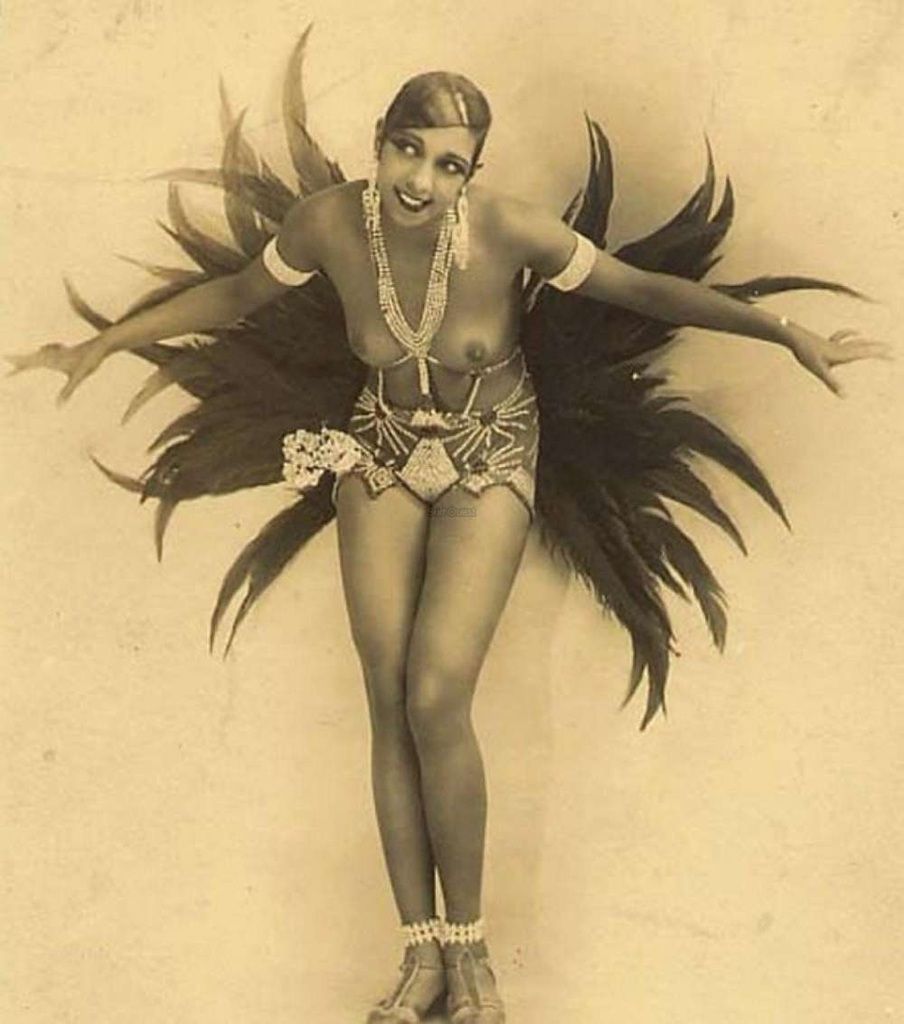 Freda Josephine McDonald, Alias Joséphine Baker (1906 – 1975). Source: Sud Ouest
In September 1933, Oscar Dufrenne, co-director of the Casino de Paris, is murdered. By a henchman? A secret lover? No one will ever know... Doriane is shocked. As a result, she asks herself a thousand questions about her own life. What has she finally achieved? She is not married, she has no kid, no family, only a few friends she can rely on. Soon she will be too old to go up on stage. The Roaring Twenties are now in the past and so is her youth. She confides in Mistinguett who decides to organize a dinner to cheer her up. "Jean Gabin will be there," she whispers. "Oh dear Dodo, you gotta be pretty!"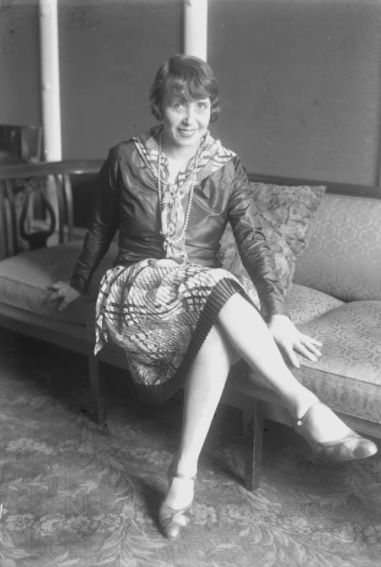 Mistinguett. Source : Wikipedia
The dinner takes place at Mistingett's flat, boulevard des Capucines in Paris IX. Leopold (Mistinguett's son) opens the front door with a broad smile. Obviously, this is not his first glass of clacquesin! "With grapefruit zest," he explains, offering her a drink awkwardly.
A dozen guests is already seated. Mistinguett places her friend next to Jean Gabin. "Jean, let me introduce you to my dear friend Dodo!" Jean is already famous, but it takes more to impress Doriane. Conversations come from all sides. On a background of jazz music, one speaks loudly and badly of this new black starlet coming from America, Josephine Baker. The craziest hypotheses are made to explain Dufrenne's horrific murder... The artists are loquacious when it comes to abracadabra stories.
Doriane can't stop laughing. Jean Gabin is charmed by her pretty face and wittiness. The diner room is literally smoke-filled now. Indeed, Léopold is training for a Cigar-Smoking competition, in the "Cigars-Speed" category. Some guests leave the table to dance to the sound of some rumba music. Jean and Jeanne stay in their own little corner, isolated by thick volutes of smoke. She asks him a lot about his job as an actor. Flattered, he tells her everything she wants to know, about his current projects, the shooting of the movie "Adieux les beaux jours" that they are currently making… He offers her new perspectives, she falls into his arms.
Cigar Smoking Competition. Source : Wikipedia
Jean and Jeanne get married quickly, in November 1933, in the town hall of Neuilly-sur-Seine. In the early years, the lovers get along very well. Jean works a lot and Jeanne excels in her improvised role as a film agent. But Jean becomes more and more famous and attracts the most beautiful women. Above all, Jean is very fickle. And for Jeanne, one does not play with love! Huge brawl erupts right before the shooting of "Lady Killer" in 1937, as Jean will be partnering with the pretty Monegasque Mireille Balin ... With whom he already had a brief love affair while shooting "Pépé le Moko" a year ealier. If Jeanne had known the tragic fate that was awaiting Mireille, she would probably have added water to her wine.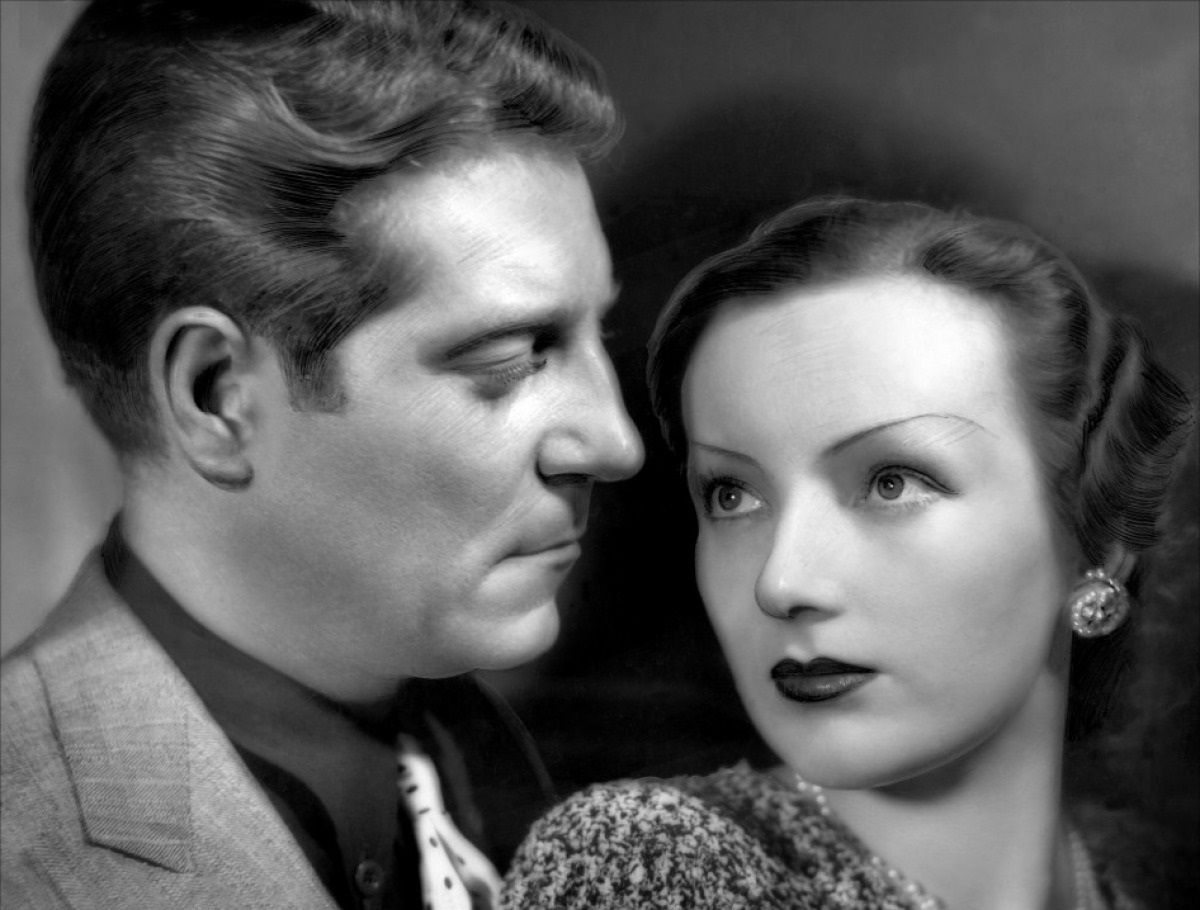 Jean Gabin and Mireille Balin. Source : Revue 24 images
In 1938, Jean Gabin shoots in the movie "Port of Shadows" with Michèle Morgan. Jean is already considered a key figure in French cinema. "I'm sure this kid doesn't know how to kiss," he tells his dresser on the set. Michèle, a 17 years old young lady, is mortified. The famous quote: "You've got beautiful eyes, do you know that. / - Kiss Me." is so passionate that the film will be banned for under 18s when released.
Yet the story does not stop there to Jeanne's greatest distress. Indeed, Jean and Michèle will be working again together on the shoot of "The human beast", then "Stormy waters", which was partly filmed in Brest, during the summer of 1939.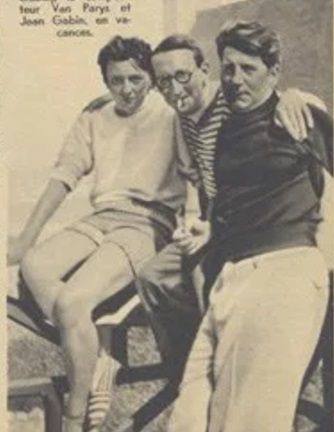 During shooting of « They Were Five » movie (1936). Georges van Parys (center) was a French composer of film music and operettas (1902-1971). Source : La Belle Equipe
Jeanne insists on coming with her husband to the end of the world, in Brest (Finistère). "This will be a great opportunity to visit my mother in Landerneau!" The actor agrees just to get peace. But Jeanne is not a fool. She knows this trip is her last chance to save her marriage. From the departure from Paris until the arrival in Brest, everything is rather well between the spouses. Jean is charming and Jeanne relaxed. The shared complicity of the beginnings seems to reborn between the two of them. Unfortunately, the tide turns as soon as they set foot in Brest. Michèle Morgan can't make it to the shooting because of another film in Paris and will only be able to be in Finistère 3 days out of the 15 planned... Gabin is in a terrible mood. He refuses to visit his mother-in-law in Landerneau. He refuses to go hiking along the sea with his wife ... Jeanne is disheartened! Things are clear: their marriage is definitely over. She prefers to slip away before the arrival of the "most beautiful eyes of the cinema" and returns to Paris by train without stopping by Landerneau. Jean Gabin does not even try to hold her back.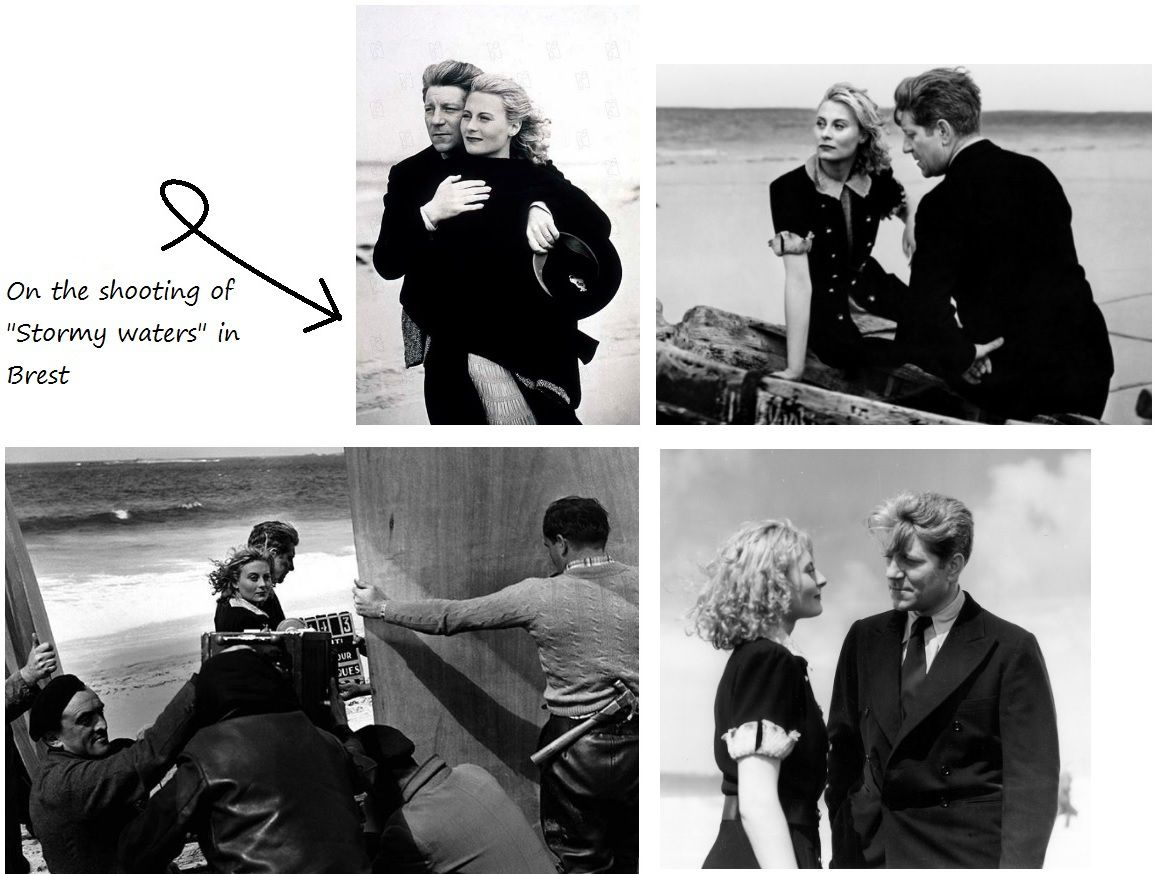 Michèle Morgan and Jean Gabin. Sources: AlloCiné, Côté Brest and Tourisme Bretagne
The love story between Michèle and Jean will get tongues wagging, although in the Thirties, paparazzi do not exist yet. Thus, the details of their private life filter very little in the press... The glamorous photos of the duo that appear in newspapers such as Paris Soir, Comoedia or Le Petit Parisien only adds to the hatred Jeanne has for them. She is going to make him pay for all those years of infidelity!

Michèle Morgan et Jean Gabin, les nouveaux amants. Source : Gala
In August, the film crew is back to work at the Billancourt studios in Paris for indoor scenes. Jean and Jeanne are still living together, but hardly seeing or speaking to one another. The shooting is interrupted beginning of September because of France's entry into the war and Jean Gabin's mobilization. In 1940, the actor obtains a permission to finish Jean Grémillon's movie. At the end of the shooting, Jean and Jeanne flee from the war together, but definitely split up along the way to never see each other again. The actor joins Michèle Morgan and accompanies her to the Saint-Charles train station in Marseille. The young lady is leaving for Barcelona, then Portugal, in order to fly to the United States. Jean will do the same in February 1941. As for Jeanne, she has settled down in Sallanches, Upper-Savoy.
Her new green and anonymous way of life does not completely erase the memories of years of splendor and humiliations Jeanne experienced with Jean Gabin. The echoes she has from his Hollywood adventure sicken her and she wants him to understand that one does not get rid of a Breton so easily! Jeanne is going to multiply the legal actions to try to get half of the actor's assets. Stubborn, she gives nothing away. A real business woman (Thank you Mistinguett!) In January 1943, the Court of Aix-en-Provence officially terminates their marriage. Jeanne will receive 60 million old French francs, over 90,000 euros, which is enormous even today!
Jeanne died at the age of 65. She never went back to Landerneau, even when her mother died shortly after the Second World War. She never saw Mistinguett, nor Paris again ... She took care of herself, which she had never done before. And time just flew by, more gently than it had begun. Without clash or passion. Contemplation to heal the wounds of the soul. Loneliness as a remedy for the Roaring Twenties.
When Jean Gabin dies in 1976, his ashes are transferred in Brest to be sprinkled in the Iroise Sea. Out of love for the sea? Out of love for Love (Michèle's love)? Jean and Jeanne cannot be further from each other… And this, for the eternity!