PiCASSO's private paintings at the Museum of Contemporary Art (FHEL) Landerneau – 2nd part
I think I would like to be someone's Jacqueline. Though… Did Pablo Picasso consider his wife only under the prism of artistic creation, that is to say, selfishly? In the first year of their relationship, he painted no less than 160 portraits of his muse, one painting every 2 to 3 days. Art and Love blending together. Is it rewarding or degrading to become an object of desire and obsession? I wouldn't know… But only existing through someone else's gaze has never been good for self-esteem.
Jacqueline is Picasso's last wife and muse. She is 26 and he 72 when they meet. 20 years of life together until the artist's death in 1972.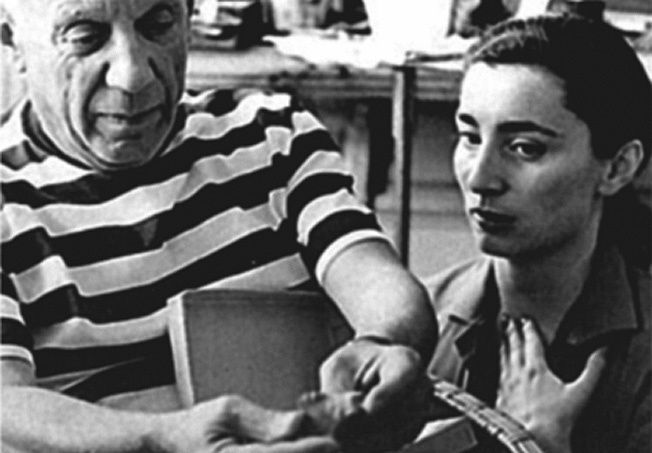 He courts her by drawing a dove in chalk on her house and offering her a rose a day until she accepts to date him six months later. (Fortunately Jacqueline saw romance in the process ...) All these efforts for the young parisian, while he is still married with Olga Khokhlova and at the same time in a relationship with Françoise Gilot. Olga Khokhlova will die (of cancer and grief?) 2 years later. As for Françoise, she will bare her claws when the time comes to share her ex-lover legacy.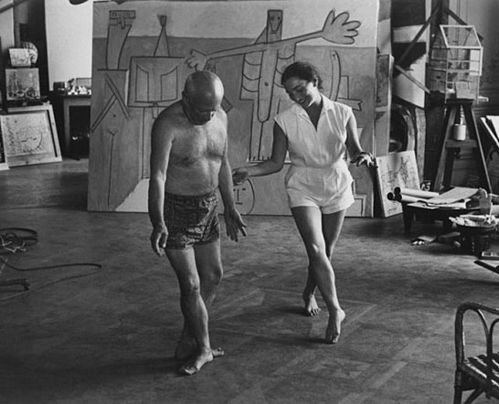 In the first portraits of Jacqueline, Pablo forces the features of her face, exaggerates her Greek nose, draws immense black eyes, thick eyebrows. Jacqueline's dignity and strength of character are reflected in Picasso's "caricatured" brush strokes. At that time, the artist is inspired by paintings of the past - sometimes with humor, irony, even insubordination – for examples, by Delacroix (Women of Algiers in 1954), Velasquez (Les Menines in 1957), Manet (Le Déjeuner sur l'herbe in 1960-61), etc. "A way for him to confront his pictorial language with the great masterpieces of painting, to renew the genre of the quotation and to verify his power as a painter."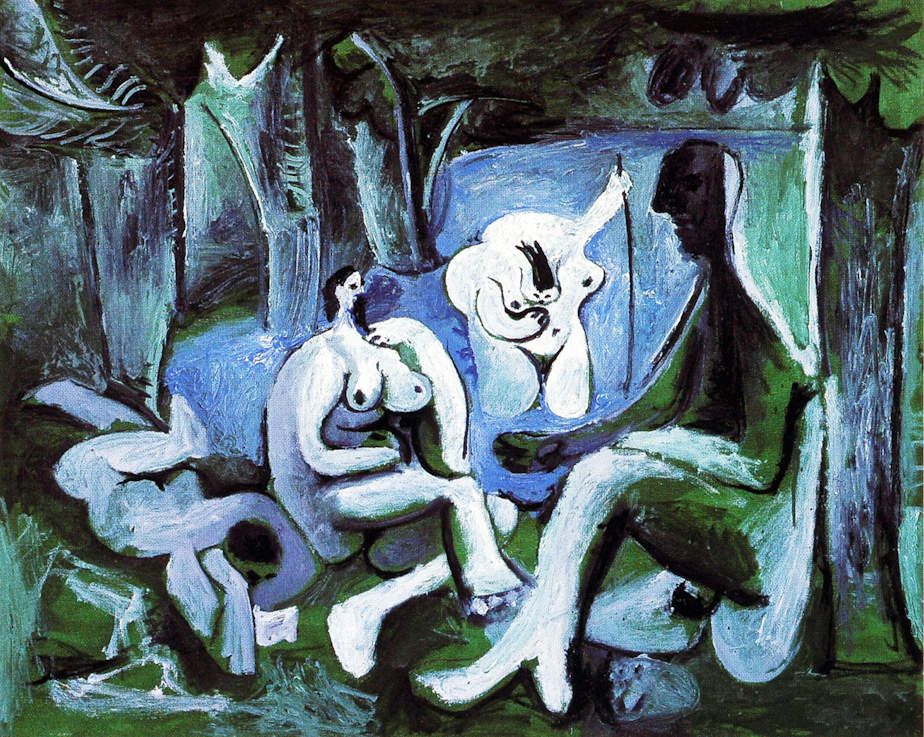 Picasso dies in 1973, at the age of 92. 13 years later, Jacqueline, suffering from alcoholism since the death of her "Monseigneur" as she used to call him while kissing his hands, commits suicide in a great moment of dispair and loneliness. She was 59 years old.
Although there are more portraits of Jacqueline than any other Picasso's muses, one does not know much about this discreet and caring woman. There are very few writings about her, about the kind of relationship she had with her famous husband, about the intrigues (real or supposed) that she would have imagined so that Picasso's legacy would not reach his illegitimate children (he had with Françoise Gilot... Scraaaaaatch! *Swipe of claw*).
What emerges from the "Jacqueline period" (unlike any previous periods), is Picasso' sense of humor, tenderness within the couple, and also a growing need for security (serenity?) in nearing death. Picasso adored the "exotic" nature of his muse and her way of sitting down with her legs crossed and her knees raised against her chest. Many paintings depict her in a rocking chair, with a smiling face, a knowing gaze, sometimes asleep. Picasso also uses a new palette of colors - darker - with ocher, deep greens and black ... Which does not divert from the general impression of life and joy.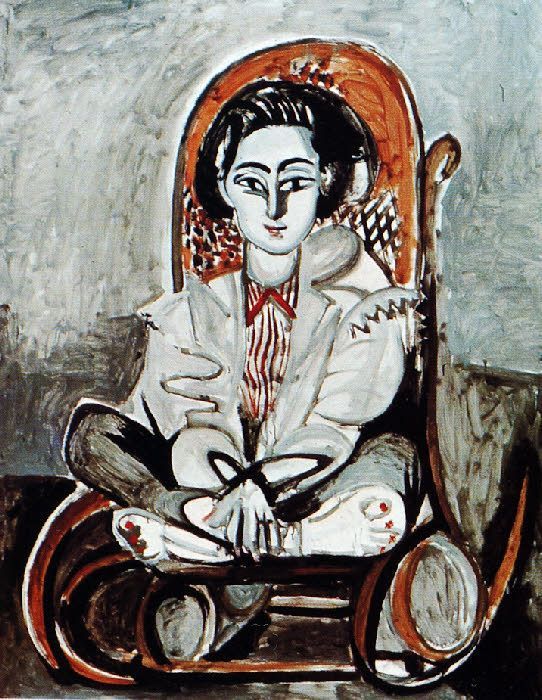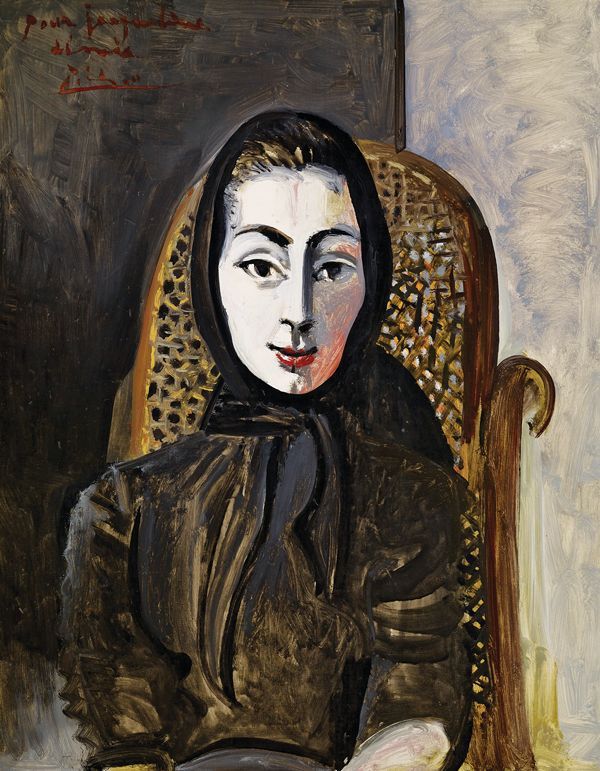 I highly recommend you to discover this Picasso's private collection, loaned by Catherine Hutin-Blay, Jacqueline's unique daughter (born from a previous marriage with André Hutin). The exhibition is exceptional ! And do not hesitate to ask the mediators for explanations.
The exhibition is visible until November 1, 2017 at Le Fonds Hélène et Edouard Leclerc (FHEL) pour la Culture, at the Capucins in Landerneau. Fares: 6 and 8 euros.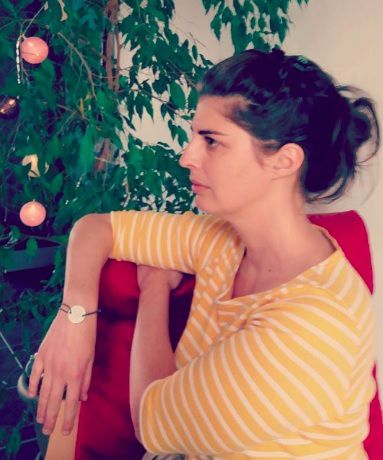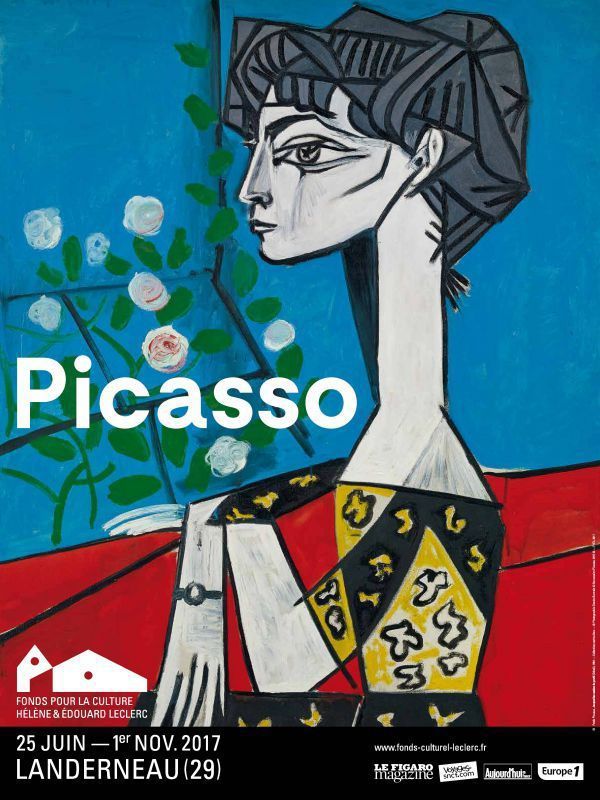 PiCASSO's private paintings at the Museum of Contemporary Art (FHEL) Landerneau – 1st

part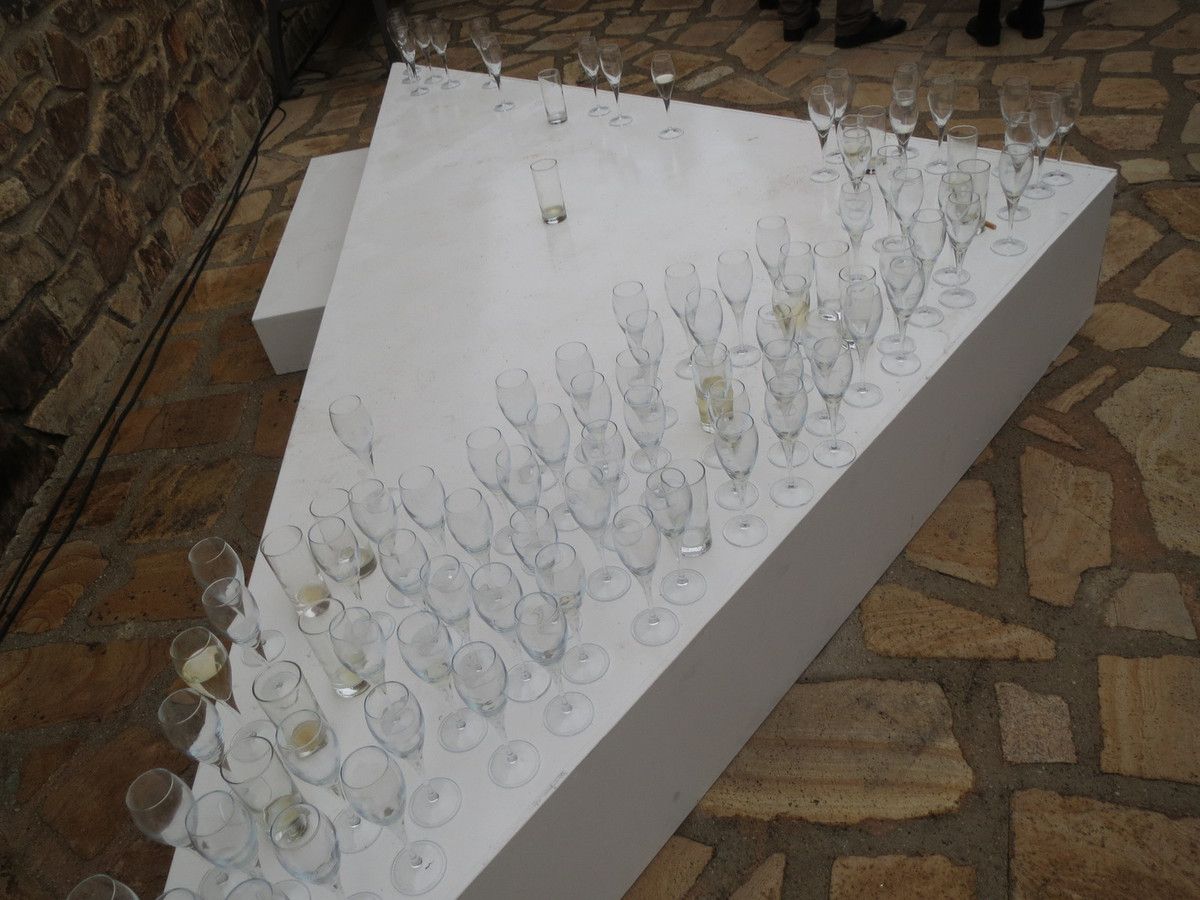 To tell the truth, I actually drank more Champagne at the opening of the long-awaited Picasso exhibition, than admired the Picasso's Picassos (some of the paintings that the artist never wanted to sell)... It was a (very very) busy day crowd last Saturday (June 24th),the climax of months of preparation to get unique Picasso's paintings exhibited at the Fonds Hélène et Edouard Leclerc (FHEL) private museum in Landerneau... Difficult to make my way towards the exhibition hall that day, so I will definitely have to go back to enjoy by myself (if it ever happens!) the precious collection loaned by Catherine Hutin, daughter of Picasso's beautiful second wife (and 6th and last muse), Jacqueline Roque.
Embracing the Surrealist wave, deeply inspired by Cubism, Picasso produced nearly 50,000 art works throughout his life. As far as I can tell, I only know about 0.02% of his work (I did the math): the intense painting "Guernica" (exposed at the Reina Sofia Museum in Madrid) that I studied during Spanish lessons in high school (in the same way as we studied the lyrics of "Sunday Bloody Sunday" by U2 during English lessons). Political positions, counter-propaganda, geometric and surrealistic reconstitution of the horror of the Spanish Civil War (1936-1939)... In response to the death that decomposes human faces: Picasso's creative impulse and furious drive to drop the mask of fascism and lift the veil of ignorance.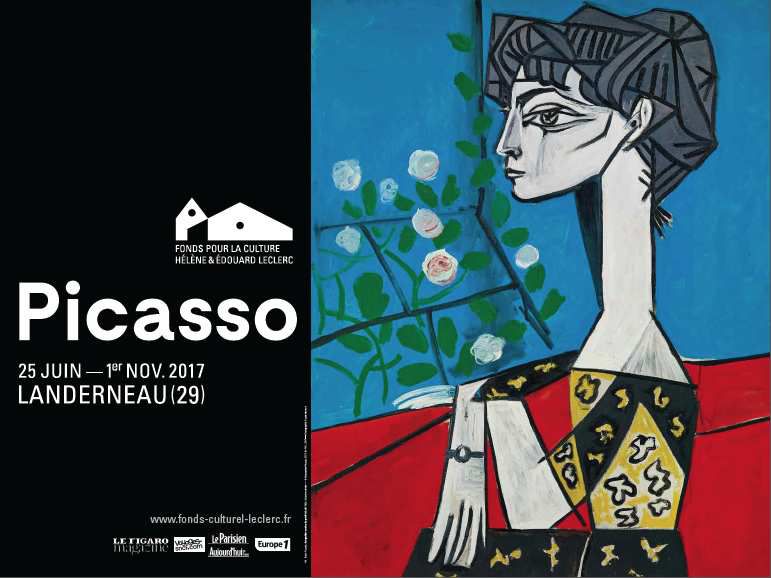 Thus, the parts of the exhibition dedicated to the "Dark Years" and "The Post-War Years" rang me a bell. The paintings are easy to contextualize ... Even if I am sure many details still escape my attention. What I find great about the FHEL museum is that there is always a cultural mediator nearby available to answer any questions. Well, a day of opening would not really be an appropriate time to monopolize them... But I cannot wait to know more about the parts dedicated to "A new light" and "Women sitting", about the passionate love story between Pablo and Jacqueline Picasso (Roque), about the growing place taken by the muse from 1952 until the death of the artist............ The Story behind the stories and portraits from the invaluable Jacqueline's collection, now inherited by her daugther.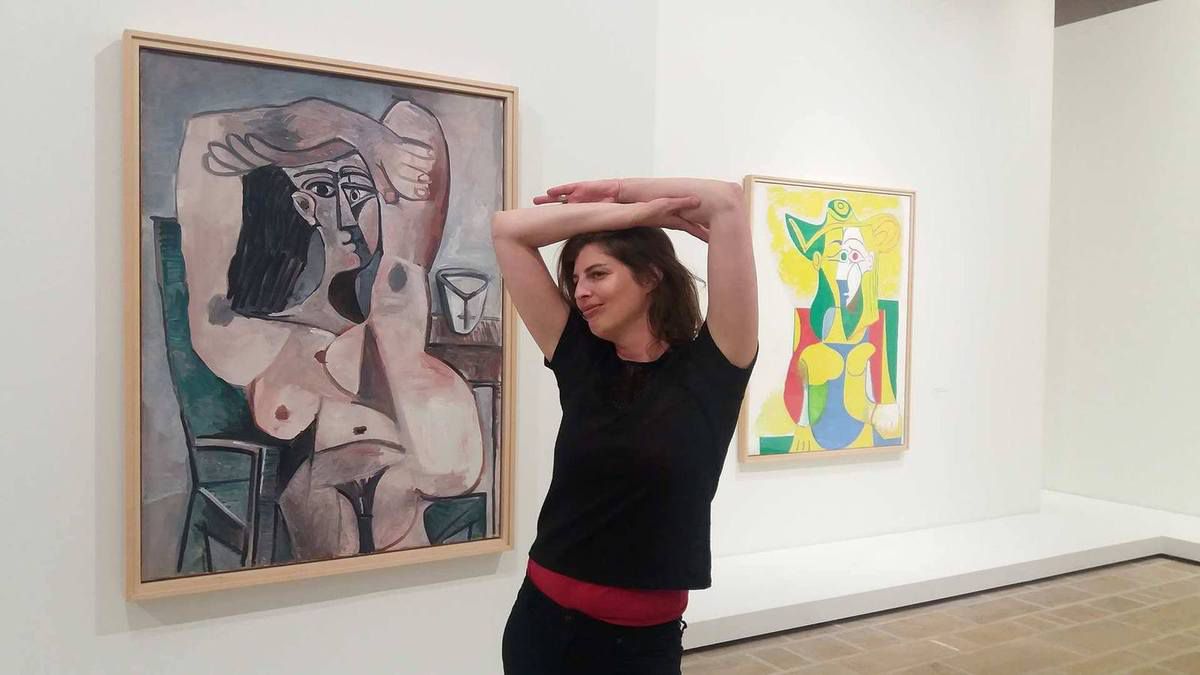 You've got to run to the FHEL in Landerneau to experience one of the biggest, richest and unique cultural event this summer in France… Shall I dare in the WORLD for Picasso's lovers!! … Until November 1st, 2017.