#100waste challenge
>>> Facebook Event Registration <<<
Look at this photo taken by Justin Hofman, is it not incredibly beautiful and tragic at the same time? This is the image of a golden hippocampus carrying a cotton swab... One more proof of the extent of plastic pollution on seabed. Most of us feel helpless in the face of climate change, pollution of water, pollution of air, and so on. The blacklist is long and rolling up the sleeves seems vain. But I think doing nothing is selfish and coward. That's why I hope you will be at least 100 challengers to follow me in this #100waste challenge!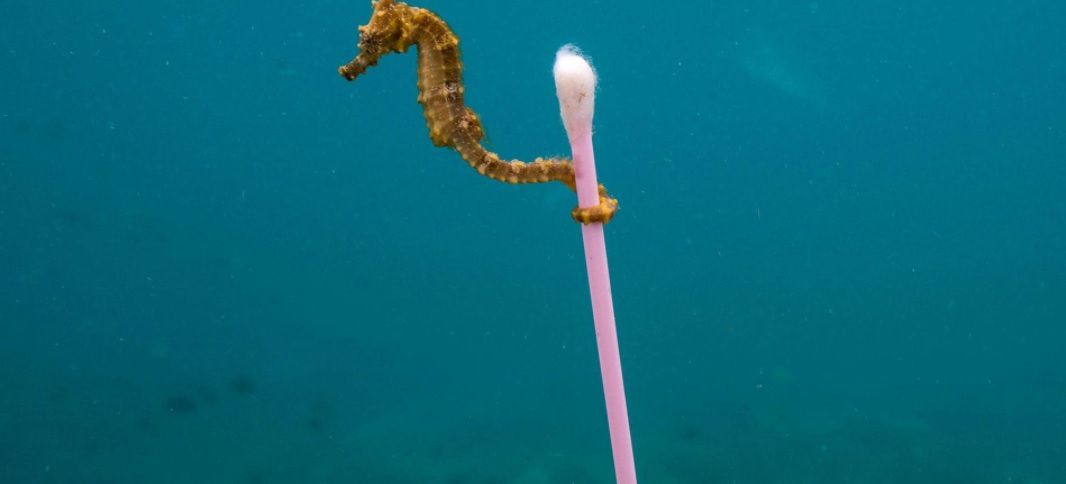 The challenge is very simple: 100 challengers pick up 100 waste. Do the math! It seems like 10,000 waste would be unrealistic, right ? So, I tested the concept this weekend, just to be sure it's not too scatterbrained. And here is the result of my wanderings, which I am pretty proud of:

It only took me 20 minutes to pick up 100 waste. I am sure you are looking forward to "create" your own wastoscopy and share it with the #100waste community!
So let's get real. 1 waste = 1% and all waste matters! That is to say that the smallest cigarette butt (highly polluting by the way) is equivalent to one waste. So, believe me, you will quickly reach 100.
Another important point: Keep safe. Choose a secondary road that you know, neither too much nor too little frequented, with good visibility. Stand on the roadside (or on the sidewalks) and stop picking up when a car is approaching. Do not linger in turns. It is very (very) likely that you will end u collecting bottles filled in with urine (because the incontinent drivers do not want to be seen by the drivers following or preceding them). Personally, I leave the bottles where they are: this is so gross, it disgusts me! And think that you will have to manipulate and sort your garbage out, the icing on the cake of your challenge. Ha ha !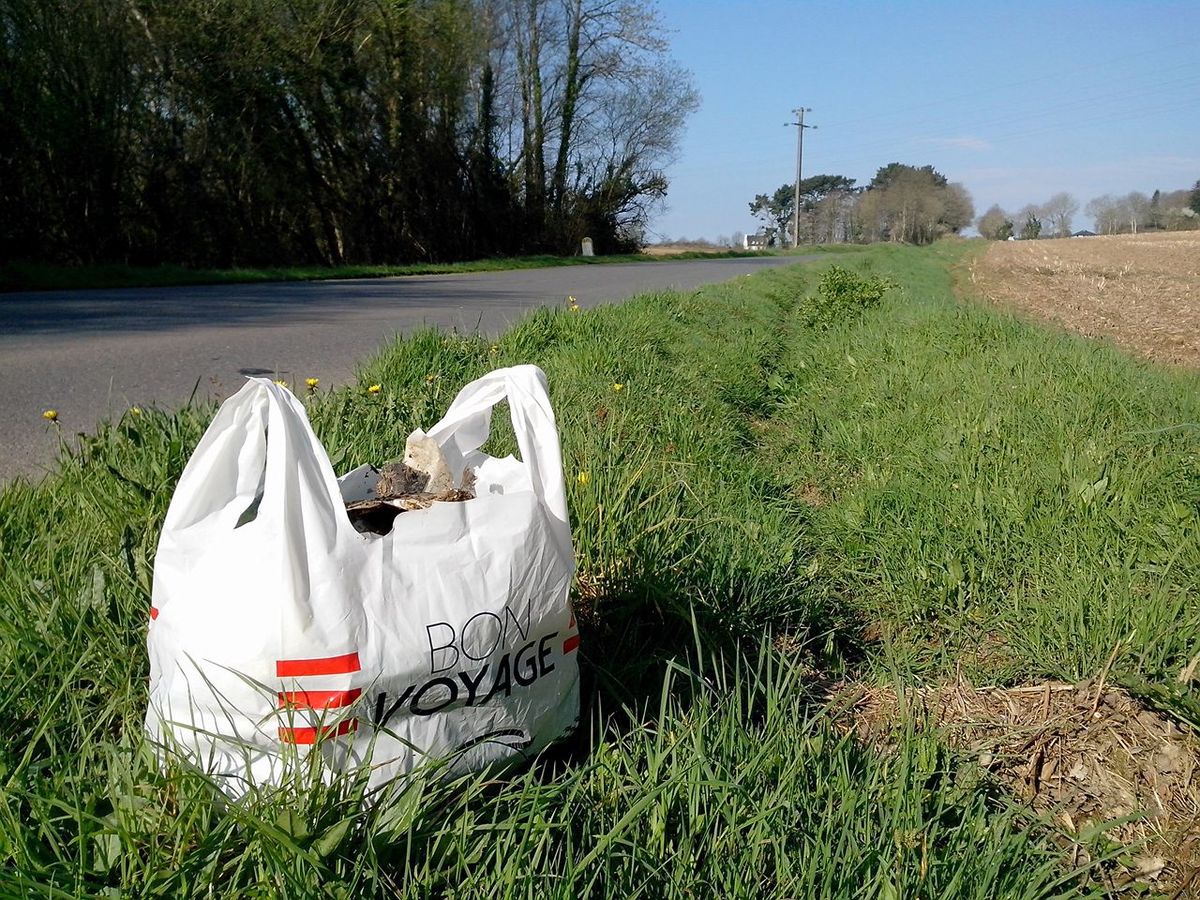 If you have big bags enough to pick up more than 100 waste (you'll see, it becomes a drug!), you can randomly divide your pile of garbage and create several piles.
I chose to divide my heap into several categories of waste:
• Plastic packaging (including plastic bottles)
• Cardboard packaging (including packets of cigarettes)
• Cigarette butts
• Glass bottles
• Soda cans
Then, I took a nice picture perched on a chair before I went down in disaster from my pedestal, as the wind was taking all of my trashes away towards my neighbor's garden.
I cannot wait to discover your photos and statistics! You can share them either privately or publicly thourgh Facebook or the blog. The end results should be very informative and I will not fail to share them with you, as well as with our politicians and the most concerned industries ... The tobacco industry, for example, according to my long experience of eco-hikker!
Do not hesitate to ask questions if you have any. Similarly, I really rely on you to participate to the challenge and communicate on social networks with the hastag: #100waste. Thank you all!
Thank you for the hippocampus and the planet :)
* * * * * * * * * * * * * * * * * * * * * *
Eco-walking with friends
I created a private group on Facebook to organise this 1st edition of Ecological Walking or "EcoWalk" through Saint-Urbain (10 minutes away from Landerneau). Our playground: the ditches of the main road that leads to Daoulas. This is the road that I am driving on every day to go to work. The road that I now know by heart, having scrutinized the smallest aisles, calculated each viewing angles (in order not to have any "crushed" friend on my conscience) for days and days, before the D-Day!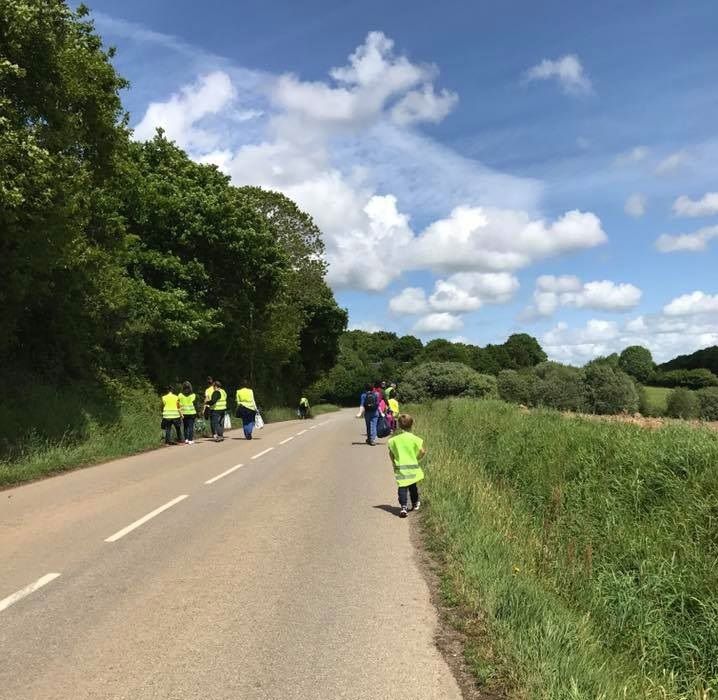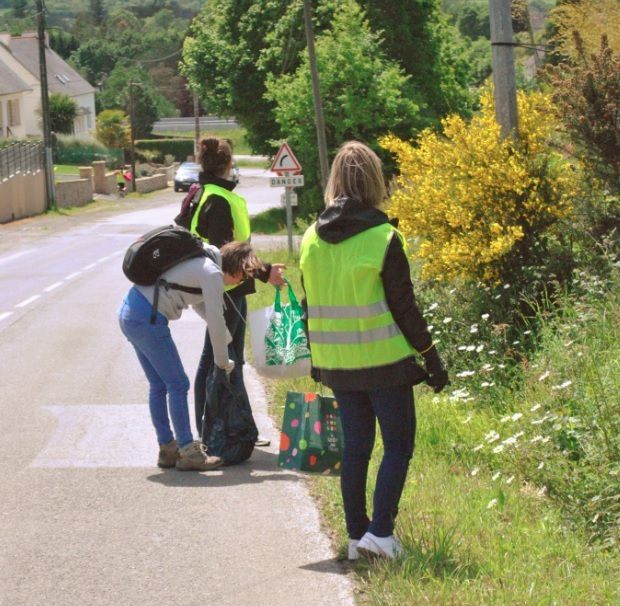 "Damnit, there will be nothing to pick up ..." I was worrying regularly to my carpooler. "You should be happy!" He replied jokingly. From the passenger seat I could not see anything like plastic or aluminum ... "I suppose there will at least be few cigarette butts to glean…" I tried to reassure myself.
How useless to worry about things that have not yet arrived, and that will probably never happen anyway!
On a distance of 2.5 km, we have amassed over 25 kg of garbage! 25 kg of plastic bottles, cans, cigarette packs, scratching games, car parts (bumpers, hubcaps, floor mats ...), a piece from a parabolic antenna, pig food bag, etc. And cigarette butts galore!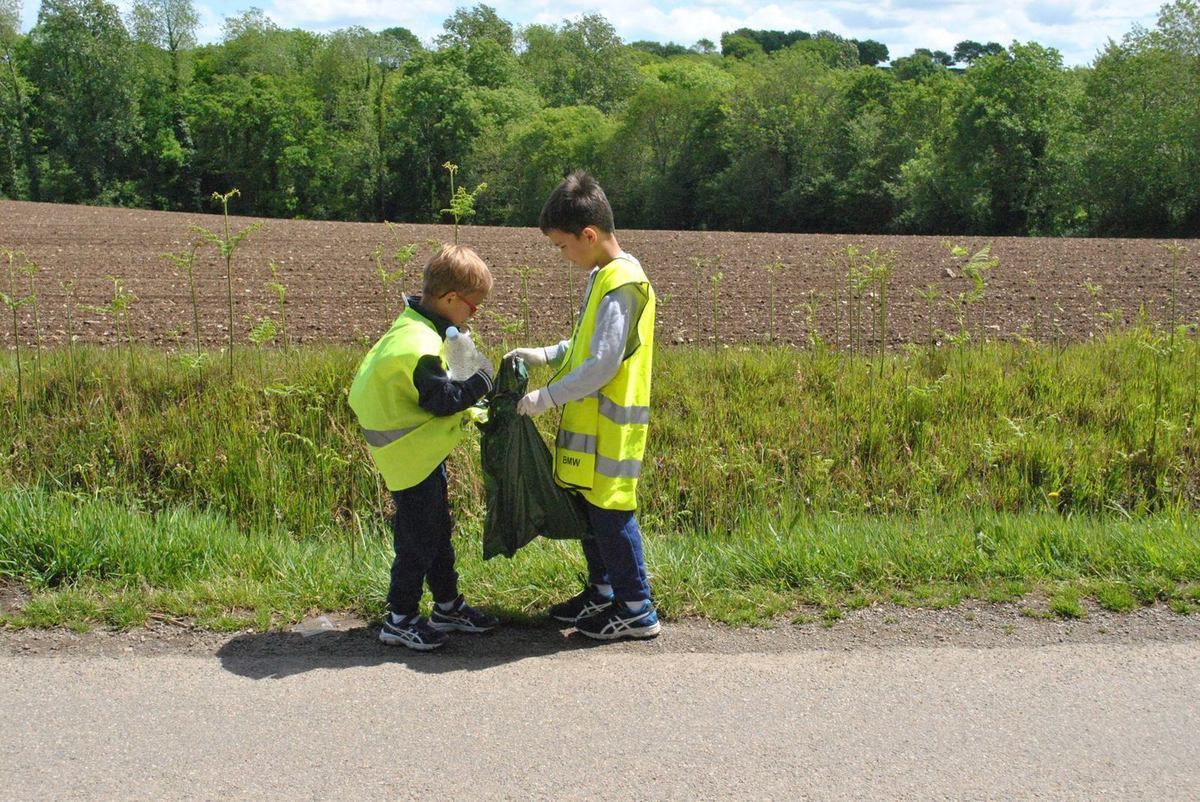 We had not left yet the carpark in Daoulas that we already had filled one bag... "I can't believe it!" sighs Nelly. "People are so dirty." Micka replies. My "serial-cleaners" don't know each other yet, but junks found along the way will be the a great opportunity for them to get to know each another better, even laugh, especially thanks to witty eco-citizens Vs irreducible polluters anecdotes.
Jean-Yves tells: "I was stuck in a traffic jam in Concarneau because of a car accident. And there's this guy in front of me who swings his cigarette out of his car. WT*!!! I was so upset. I got out of my car. I bent down to grab the cigarette butt. I motioned him to lower his car window and handed him over his cigarette still burning saying: "Here, it's yours!" You should have seen his face... Priceless! He was standing there looking at his cigarette, then looking at me, saying nothing. My inner self was laughing so loud... MouhahaHAHA!!!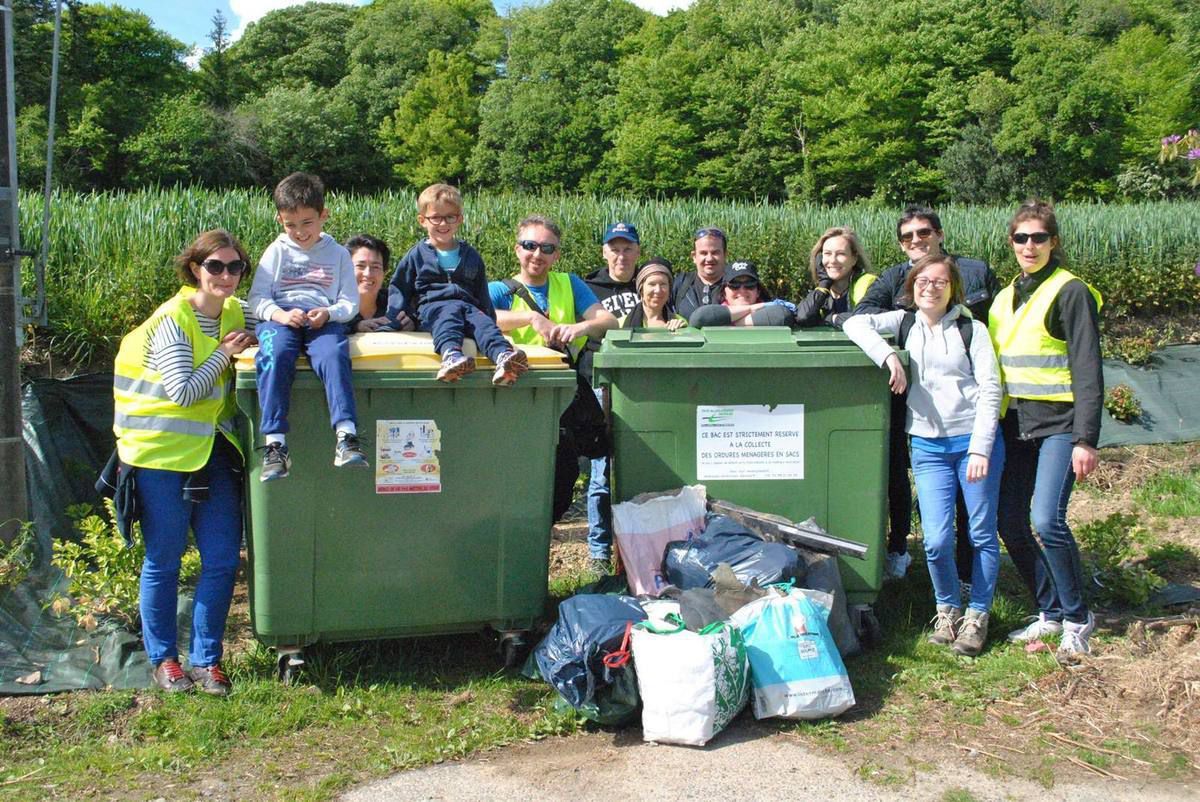 I did not even see the time pass that we already had filled all our bags before arriving in Saint-Urbain. I am very proud of my friends, motivated by waste collection, aware of the current and future ecological issues, nature and wildlife lovers, and fans of La Mignonne and chocolate and lemon cakes! Today, I confess that I no longer want to "understand" people who throw their garbage away in the nature. It is so selfish and disgusting. If everyone did what they do ... our beautiful blue planet would quickly turn brownish...